Central Crop Insurance is a full service crop insurance agency and service center that specializes in insuring your crop and livestock farming needs. Our office provides our policyholders with over 50 years of crop insurance sales, service, and claims experience. We are a family operated business working to provide the necessary insurance solutions to our customers so you may protect and manage your farming operations for future generations.
When it comes to insuring your farming operations, you need a dedicated team of agents and office staff who fully understand the ins and outs of the crop insurance industry. We take great pride in serving our customers with experience and integrity. Contact us today to speak with an agent in your area.
Agents/Office Staff
Brenda Stanberry - Owner/Agent
Brenda is a lifelong resident of Callaway County Missouri raised on a cattle/crop farm near Fulton, Mo. Alongside the cattle/crop farm, her parents were also insurance agents. Brenda began working in the family insurance agency early on in life and continued through her high school years. In 1982, Brenda was employed by Planters Mutual Hail Insurance Company. Between 1983 and 1997, Brenda worked for multiple crop insurance companies such as National Farmers Union, Crop Growers, and Columbia Insurance. Her duties encompassed all phases of crop insurance from underwriting, claims, accounting, tech support, and service center management. Dedication to the farming community and knowledge of risk management tools led Brenda to open her own independent crop insurance service center in 1997. Her hard work and determination to serve policyholders has built Central Crop Insurance Services into on the premier crop insurance agencies in the Midwest, serving farmers and agents from Kansas to Ohio.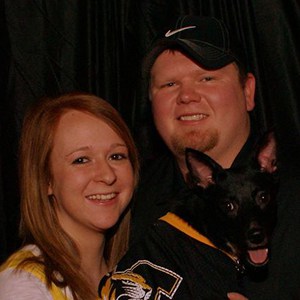 Adam Stanberry - Agent
Adam graduated from Missouri State University in Springfield, Mo. with a Bachelor of Science degree in General Business. Throughout high school and during college, Adam utilized GIS software to map acreage reports for Central Crop Insurance. After graduation, Adam accepted a position with Farmer Mutual Hail Insurance Company of Iowa. He spent 10 months working multi-peril and crop hail losses around the Midwest before being promoted to the Southern Indiana Field Supervisor position where he managed agency sales and a group of claims adjusters. In 2013, Adam was promoted to Indiana Sales Supervisor where he worked with agents around the state to build their books of business. Adam left Farmers Mutual Hail in 2014 and moved back to Missouri in order to work in the family agency as the Sales Manager and Agent.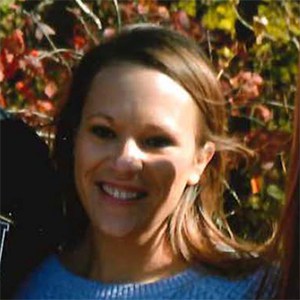 Amie Moore - Agency Coordinator
Amie has been a part of the Central Crop Insurance team since 2013 as an Office Manager and Agency Coordinator and continues to build great relationships with customers and field agents. Amie brings over 10 years of experience insurance industry to Central Crop. Prior to joining Central Crop Insurance, Amie worked at Missouri Farm Bureau with an attentive focus for her clients' needs and requirements. Amie currently resides in Paris, Mo. with her husband Brian and their three children. Her time away from the office is filled with the many activities that her children are involved in including, basketball, FFA events, and soccer to name a few.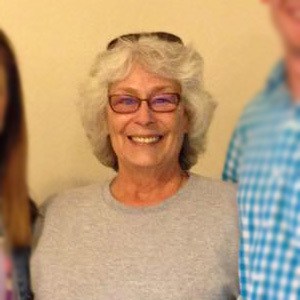 Linda Horstmeier - Office Support Staff
Linda Horstmeier continues to be actively involved with the farming community through her work at Central Crop Insurance. Linda is semi-retired and works part-time scanning and filing records and documents. Prior to working at Central Crop Insurance, Linda enjoyed a career at the Callaway County FSA office working with all farm programs and assisting farmers throughout the county. Alongside her careers in the agricultural community, Linda was very involved in the family farming operation in Callaway County. Time away from work is filled with the many activities that her children and grandchildren are actively involved in from showing livestock to baseball games.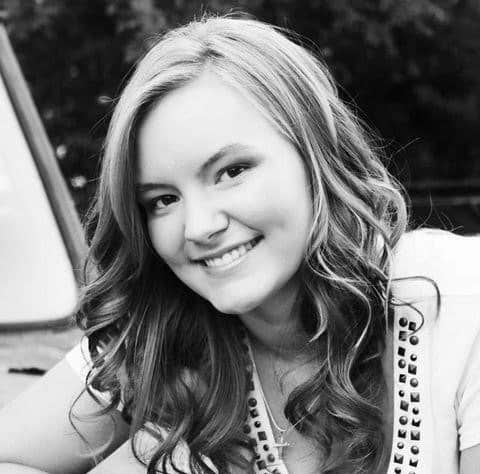 Devan Wilkerson - Mapping Specialist
Devan Wilkerson is from Auxvasse, Mo., attended North Callaway High School, and began working at Central Crop Insurance in the summer of 2012 as Mapping Specialist. She currently attends Harding University in Searcy, Ar., in hopes to graduate with a bachelor's degree in Communication Sciences and Disorders in May 2016. After graduation, she plans to continue her education in the field and obtain a Master's degree.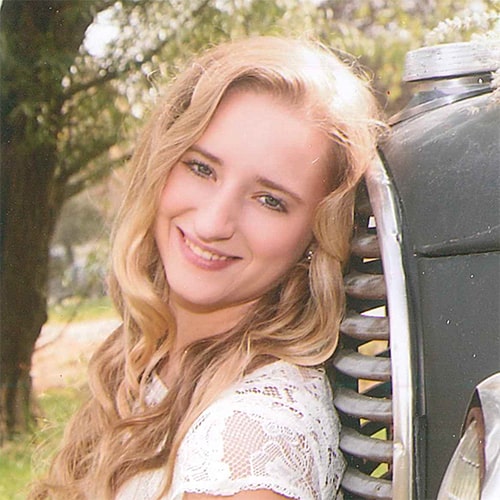 Elaine Brinker - Office Support Staff
Elaine grew up on a crop and hog farm in Callaway County, Mo. and attended North Callaway High School. Elaine joined Central Crop Insurance in the summer of 2014 helping during acreage reporting. After graduating high school, Elaine continued to work during the summer time while pursuing degree in Accounting at Columbia College.